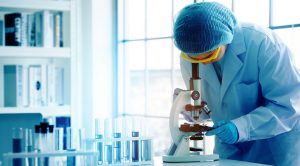 Companies in biotech hubs around the nation face difficulties finding and hiring qualified professionals. Constantly evolving technology and the sometimes-specialized nature of positions makes life science recruitment agencies particularly valuable. To find the best candidates for openings at your company, you want to work with an agency that has access to a large talent pool and a track record of delivering on their promises.
Finish Line Staffing Services, located in Norwood, MA, offers flexible workforce solutions that include temporary and direct hire. We use today's cutting-edge platforms to find clients the right candidates on time and on budget. Additionally, our services include third-party payrolling and human resource consulting. We are committed to helping your operation achieve greater business success.
The commonwealth benefits from being home to globally recognized academic institutions, hospitals, medical device companies, and biotech/pharma research and development facilities. This gives Norwood MA, life science recruitment agencies access to extraordinary candidates just starting out in their fields, as well as those with considerable experience. Finish Line Staffing has a successful history of helping business find top talent in a number of roles, including:
Senior management
Business development
Sales and marketing
Research and development
Manufacturing and operations
Clinical
Quality and regulatory
Several events over the past few years have shown the important role life science recruitment agencies, Norwood MA play in helping companies attract and hire in these constantly changing fields. Finish Line Staffing is often chosen because of our high degree of professionalism, courtesy, and competence. We take the time to clearly and concisely understand your unique staffing needs and look not at where your business is today, but where you want it to be and how we can help you grow.
As part of our commitment to maintaining the highest standards for our current and future clients, Finish Line Staffing maintains memberships and associations with various professional organizations and associations. We participate in industry-leading training and education, keep up to date on the latest standards and trends, and work toward best practices for life science recruitment agencies for Norwood, MA. Contact us to learn how we can help your organization grow and pioneer the next era of scientific advances.