Finish Line Staffing Services provides flexible staffing services to New England-based clients and beyond. Join our growing list of clients who find value in a staffing partner committed to finding the right talent on time and within budget. We have a dedicated focus on engineering-related disciplines advanced manufacturing roles through today's cutting edge technology platforms.
Contact one of our recruiting experts today and let us find that temporary or permanent addition for your growing team.
Our other client programs include third-party payrolling and human resources consulting programs.
To learn more about all of our client programs
Contact us: 781-890-8824 or email us.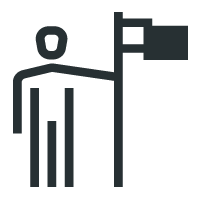 Neal Fay is Vice President of Business Development with over 30 years in Hi-Tech, Energy and Advertising including multiple start-ups.
Neal leads the Finish Line Staffing team and brings a wealth of experience with him to each and every client.
Serving the greater good, Neal is active in a number of philanthropic endeavors, most notably, riding in the Pan Mass Challenge for over 30 years. He is also an auctioneer for many charitable events.
Neal is an active board member of the Association of Employment Professionals (AOEP).
You reach reach Neal at nfay@finishlinestaffing.com or
617-797-6741.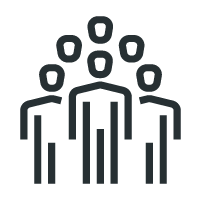 Scott Hagan is VP of Operations and comes to Finish Line Staffing Services with over 25 years' experience in the staffing industry. 
With a proven track record of building successful recruiting teams that provide best-in-class service and results to clients as well as instilling an internal environment of teamwork, energy and fun, Scott implements results-driven initiatives while also providing leadership and support to our recruiters.   
Scott's focus on collaboration and alignment to the sales organization ensures fast response times and better results for clients.  Through his years of experience as well as owning and driving his own successful staffing firm, Scott brings the experience, vision, energy, and leadership abilities that will help Finish Line Staffing Services continue to grow and delight its clients. 
Scott is an active board member at NuPath, Inc., a human services provider with a mission to make life's journey happier, healthier and more fulfilling for people living with disabilities. 
A resident of Sarasota, he enjoys the weather and ocean with his wife and two children.
You can reach Scott at shagan@finishlinestaffing.com or 774-275-1539.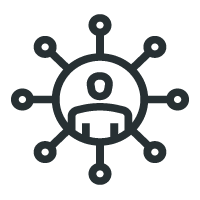 Jim Arria is the Director of Recruiting for Finish Line Staffing Services. Prior to joining us, Jim spent 5 years in retail management for a major, regional sporting goods retailer.
Jim is a detail oriented individual who has spent the last 5 years in the staffing industry working with Finish Line Staffing. He started off as a Recruiter where his focus was in engineering, manufacturing, operations, quality, and production for manufacturing and medical device clients. Since learning the ins and outs of recruiting , Jim has worked his way into a leadership position within Finish Line Staffing as a Recruiting Manager.
Jim brings a high level of customer service, organization and professionalism to provide all clients with results and a top notch experience. Internally, Jim works in unison with the sales and recruiting teams to carry out the customer-first based vision that Finish Line Staffing Services strives for.
Outside of work, Jim likes to remain active by playing basketball and pickleball with his friends. He is also an avid fantasy football player who enjoys following the NFL and NBA.
You can reach Jim at jarria@finishlinestaffing.com or 774-275-1539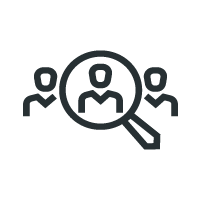 Makeda Lord is a Senior Recruiter with over 15 years of experience. She has worked as a corporate and agency recruiter where she conducted executive-level searches across a variety of industries from biotech, pharma and medical device sectors.  She has also worked as a corporate human resources representative supporting full life-cycle recruiting, including candidate searches, interviewing and executive search.
She has recruited professionals in specialties from staff level to senior management across various industries. Makeda is passionate about recruiting and takes pride in providing the highest level of service to both her clients and candidates. Makeda has built a reputation as a subject matter expert in the sectors she serves and is a trusted colleague, collaborator and professional advisor to numerous clients.
Makeda has been a long-time supporter of the Juvenile Diabetes Research Foundation, having raised money for JDRF over several years.
She holds a Bachelor's degree from the UMass Amherst .
You can reach Makeda at mlord@finishlinestaffing.com or 781-530-1102.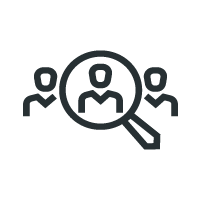 Chris Tashjian is a Recruiter and former athletics director and educator with over 20 years of experience.  His people skills, leadership abilities and professional network go hand-in-hand when developing, recruiting and assisting candidates for Finish Line Staffing Services clients.
A resident of Warwick, RI, Tashjian is a member of RISHRM, the Providence Chamber of Commerce and the Rhode Island Manufacturers Association.
Chris has a BS in Physical Education/ Health from Salem State University and a Master's degree in Educational Leadership from George Mason University.  He is Certified Athletic Administrator with the National Interscholastic Athletic Administration Association.
When he's taking break from finding the next great hire, Chris likes to relax and participate in baseball games as an umpire.
You can reach Chris at ctashjian@finishlinestaffing.com or
401-714-7349.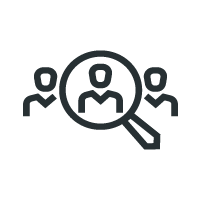 Ryan Bere is a Recruiter and has been with the company since 2018.  He comes to us with over 10 years of experience in retail management, coupled with years of experience in HR.
Ryan has recruited on roles such as technicians, machine operators and machinists, engineers, HR professionals and recruiters. His goal is to provide the best candidate experience while helping them in their search of the next great opportunity.
Outside of work Ryan, enjoys staying active by playing baseball.  He has been a part of the 100 Innings of Baseball for the last 15 years, which raises money for ALS research each October.
You can reach Ryan at rbere@finishlinestaffing.com or 857-373-9514.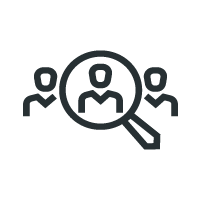 Deno Demakis is a Senior Technical Recruiter with more than a decade of experience in finding, attracting, and placing specialized engineering talent. Deno's background in Engineering gives him added insight into his clients' needs as well as understanding the best fit for an engineering job seeker.
To that end, Deno has a long track record of success filling positions in electrical and mechanical engineering, mechanical design and technical writing. Deno also has also been called upon to find planner and buyer candidates for technical firms.
A resident of Peabody, MA, Demakis enjoyed pre-Covid pickup basketball and is an eclectic music enthusiast.
You can reach Deno at ddemakis@finishlinestaffing.com or
781-267-2603.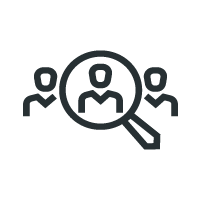 John Bernhardt is a Business Development Manager with more than two decades' worth of executive search experience, primarily in the engineering and IT fields.  He also brings a wealth of knowledge in business development, technical and professional services sales and marketing management.  His technical community spans the area from the Boston and MetroWest and North Shore to southern New Hampshire.
John holds a BS in Liberal Arts from Fitchburg State University.
John is a big fan of music, having played drums steadily for over 25 years, He also enjoys playing the guitar, and singing in his car!
You can reach John at jbernhardt@finishlinestaffing.com or
978-210-7322.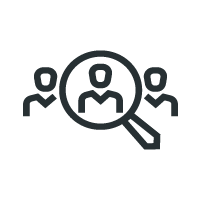 Paul Nannicelli is a Senior Recruiter at Finish Line Staffing Services. Paul's background includes roles as a human resource assistant, customer service and of course recruiting.
Paul attended Xaverian Brothers High School and Saint Michael's College, graduating in 2010, where received a BS in business with a minor in marketing.
Paul is an athlete, playing college hockey at Saint Michael's and moving on to play in the Boston Junior Bruins Hockey.
You can reach Paul at pnannicelli@finishlinestaffing.com or
508-246-0145.