GET JOB ALERTS VIA TWITTER
To receive real-time alerts of new contract and direct hire job opportunities via text messages:
1.  Log into your Twitter account
2.  Follow us: @finishlinestaff (https://twitter.com/finishlinestaff)
3.  Ensure that mobile notifications are set up (see image below)
•  Underneath your photo, click on "Settings"
•  Click on Mobile, enter your cell phone number, and complete the validation process
•  Under "Text Notifications" > Be sure to check "Tweets from people you've enabled for mobile notifications."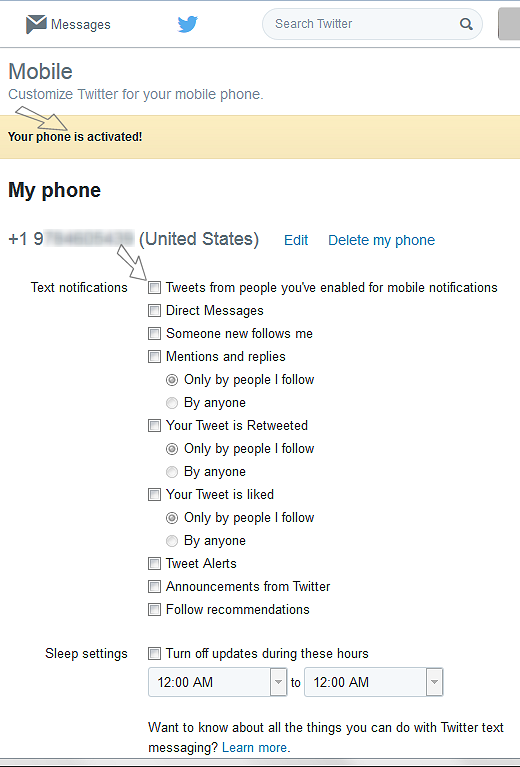 4. 
Now, go to the
@finishlinestaff
Twitter page
5. 
Click on the grey gear icon next to the "Following" box on the right
6. 
Click "Turn on mobile notifications" when the menu drop down displays
Need more help? Help from Twitter