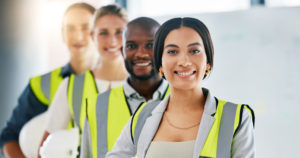 Finish Line Staffing Services is located in Norwood, MA and they provide direct hire and contract employment services for your growing organization.
The company's list of clients who are looking for engineering temporary staffing turn to them because of their expertise within the staffing services industry. They are well known for finding only top-notch talent. All you have to do is tell them what you need. The dedication and focus for finding professionals within engineering related disciplines, advanced manufacturing, and innovative technology platforms will deliver the perfect professional.
Finish Line Staffing specializes in placement for the following engineering specific positions:
Mechanical Engineers
Electrical Engineers
System Engineers
Test Engineers
Project Engineers
Production Engineers
When you are searching for engineering temporary staffing, they can guarantee that you will find a candidate with a proven track record of success. Finish Line has a vast network of connections that will help you find successful candidates. They lead the way in bringing smart, strategic solutions that will fulfill every company's temporary staffing needs. After all, when there are 3.16 million temporary employees hired every year, you don't want to count on just any company on the internet to help you make the right decisions.
There are about 25,000 recruiting and staffing agencies in the United States alone, but none like Finish Line Staffing. Every day, their team focuses and dedicates themselves to placing qualified engineering temporary staffing professionals in perfect positions.
Considering that the recruiting and workforce solutions industry makes such a vital contribution to the economy, it's imperative that your partner is the perfect organization to contribute to your hiring needs. Are you ready to find the perfect candidate for your engineering temporary staffing? If you want only the best people to walk through your doors, work with Finish Line Staffing Solutions. They have the connections to some of the best talent in the industry, so get in touch with them today.