Great news!
The Open Door, which is a nonprofit organization in Gloucester, Massachusetts, was chosen to receive $100k from the Cummings Foundation.  Read what members of the Open Door have to say about this exciting news!
WAHOO!! Thrilled to share our news! Cummings employees Mike Taormina and Alma Philpott popped by to announce The Open Door's $100,000 grant award from Cummings Foundation!!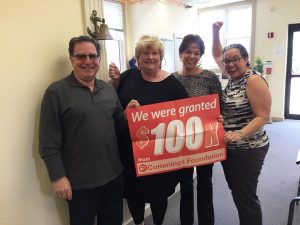 Thank you to all who attended the Grant Winner Celebration. We were delighted to celebrate the $100K for 100 awards with you, and we hope you enjoyed the evening as much as we enjoyed hosting you.
Please see below for a few items that may be of interest, and contact us with any questions.
We're so pleased to be supporting the efforts of the winning organizations and are looking forward to working together.
Best regards,
Joel, Joyce, and Christina
Event Photos
If your organization's attendees were photographed with a Cummings Foundation representative, you may access and download these photos at no charge from Cummings Properties' Flickr page. This website also features candid photos from the evening, which you may download.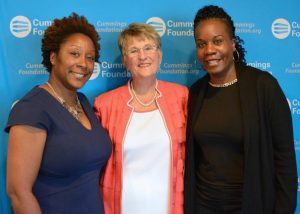 Spread the Word
You are welcome to use pictures from the reception in any of your marketing communications, such media releases, newsletters, social media, websites, and emails. Based on reports from past recipients, we expect that any publicity you bring to your achievement of this significant grant could help your organization attract support from other donors.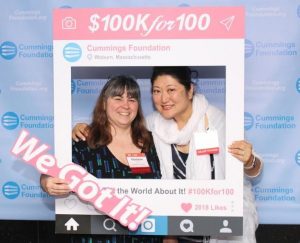 Media Coverage – Watch tonight!
A FOX 25 team attended the event and captured some of this special night. The footage will air on its popular "Being Boston" feature, scheduled for tonight during the 6 PM hour, most likely 6:05-6:15. It will also be posted online and shared through the news station's social media channels.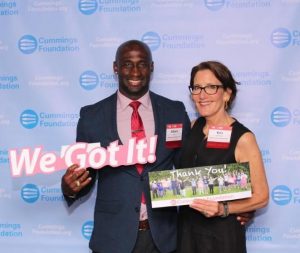 Grant Winner List
A list of all 2018 grant winners, along with a summary of each nonprofit's grant-funded program, is now available on Cummings Foundation's website. If changes are warranted for your organization's listing, please reply with any requested edits.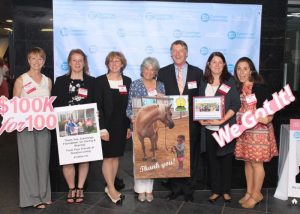 Grant Disbursements
The first grant disbursements will be processed during the last week in June for all recipient organizations that have submitted their signed Grant Agreements and completed all the required action items. Payments will be processed monthly as additional Grant Agreements are received.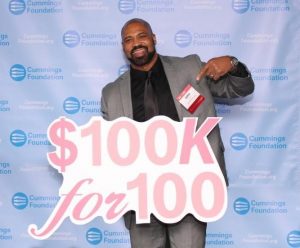 Starting Small and Making it Big
Bill was thrilled to meet many of you at the book signing table last night. We are so grateful for the support of all those who have spread the word about and purchased Starting Small, especially because all proceeds go Cummings Foundation for charitable purposes.
Many organizations have ordered multiple copies to share with their staff, board, and key supporters. For anyone interested in doing the same, we are delighted to facilitate a discounted bulk order (three for $40; a case of 26 for $265; and an additional five percent off multi-case orders). Please contact Lisa VanStry via email: lvs@cummings.com or at 781-932-7071 for more information, or visit the Starting Small webpage.