Our Finish Line Staffing Team will be supporting these important upcoming charitable golf events.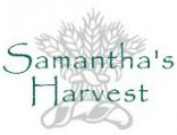 The Samantha's Harvest Charity Golf Tournament is coming up on September 16. It raises money for Samantha's Harvest which supports individuals and organizations that assist those with Down syndrome. The event will be held at the Thomson Country Club in North Reading and we'd love to see you join us in supporting this.
Learn more about the even here. http://www.samanthasharvest.org/events.html
The Bill Donovan Memorial Golf Classic will take place on September 26 at the Hickory Hill Golf Course in Methuen. It is in memory of Bill Donovan who lost his battle with esophageal cancer in 2012.
One hundred percent (100%) of all the proceeds will go DIRECTLY to the Dr.Enzinger Esophageal/Stomach Research Fund.
You can learn more about the event here and how to support the efforts.